OUR CLIENTS
For 40 years, we've been building a business with a special workforce like no other. By hiring adults with disabilities, Amplify creates employment opportunities for people who may not otherwise enter the workforce. We believe business can be a force for good, and we lead by example.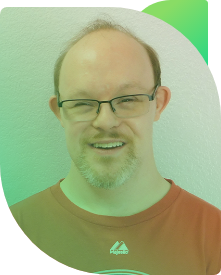 Tommie's Story
My name is Tommie G Gilbert, III, and I have been an employee of Amplify for almost 15 years. I came to Amplify after I graduated from high school. My family and I searched a long time to find a place where I could work in a safe, productive environment.

Amplify works under a 501 (c) (3) certificate and without it, Amplify wouldn't be able to employ people like me and my friends. I don't understand it all, but I know that my friends and I deserve a place to work, a place to be productive, a place to feel like we matter, and make a difference.

My co-workers and I like working at Amplify. Our work matters and we take in the jobs that we do. We take pride in the quality of work that we produce for our customers.

Amplify provides real jobs for real people, people with all disabilities. At Amplify, we focus on ability, not disability.

Just like you, your family, and your co-workers, I want to choose where I work and I chose to work at Amplify.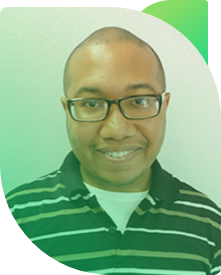 Ray's Story
My name is Velma Butler and I am the mother of a 29-year-old son with a disability who has been working at Amplify for over 10 years now. His name is Ray Butler. Just to tell you a little about Ray, he's a lovable guy and everyone has kind words to say about him. I like to think that's because Ray feels very secure in the community in which he works and it makes him happy. Ray likes doing thinks like listening to music, watching sports, bowling and socializing. These things sound pretty normal to most people but for Ray, these things are so much more. But more than all that, Ray really loves the fact that every day for 5 days a week, he looks forward to getting up, getting dressed, grabbing his lunch and heading off to work at Amplify. He takes pride knowing that there's a place for him to go where he can earn a paycheck and be with a community of people that share similarities and people encouraging him to succeed.
Ray looks forward each morning in getting ready for work and going to a place where he has self-worth and confidence in his ability to do the work that is asked of him. Not only that, but being with co-workers like himself in this community of people who engage him and do not shy away because he's different. The importance of Ray having a place to go every day at Amplify for 5 days means so much more than any amount of money he makes. Ray doesn't always have a lot to say. Sometimes you can't even understand what he's trying to say, but one thing that is very clear, he can tell you how much he loves working at Amplify.

I stated earlier that Ray takes pride in working with a community that is made up of people like him, a place where he feels valued and is making a contribution. Amplify is a great place for Ray to work – he's treated with dignity and respect. Ray has the opportunity to work on and enjoy the social interaction with his counterparts. Ray is always excited when it is payday, no matter the amount he receives. It doesn't compare and is not the same as having a place to go where he can be recognized as a productive part of the community at Amplify – it also helps us as a family carry on with our work opportunities. We feel very secure in the time that he spends at Amplify.

I would like to thank you for taking the time to read my letter and to consider how important Amplify is to me and my son Ray.

Thank you.

Velma Butler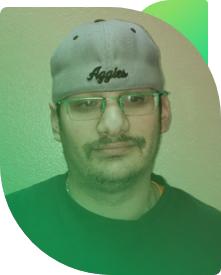 David's Story
I am Jeti Cole. I am the mother/guardian of David Cole. David's diagnosis is Intellectual Developmental Disability and ADHD. He started at Amplify July 7, 2014 – going on 5 years now. He has been working 4 days a week. He makes a small check every 2 weeks but he is very proud of himself for that. He always reminds the week he is getting paid and tells me how much he made when he gets his check. He reminds me he needs to put his check in the bank. He always looks forward to going to work. He might not want to get up early, but even when he is not feeling well, he will not stay home. HE WANTS to go to work. He has made several friends at work. He knows their names and he is on the phone a lot with them. He hangs out with them outside of work too. He sees them at the monthly ARC dances and also goes to the movies with them. David's life has changed tremendously since working at Amplify. He has a sense of purpose now and he has friends and people that he can relate to and be comfortable with. He can tell me the names of staff and friends that he knows now. He would not have this opportunity if Amplify closed and he would be at home like before.
Get Support By Joining Our Team
The action you take today will help change your life for the better, forever.