The International Day of People with Disabilities was on December 3 and serves to promote the rights and well beings of disabled individuals throughout the world. We want to recognize its importance and educate those who do not understand why it should be celebrated. People with disabilities often face an unfair disadvantage in the job market and struggle to receive equal employment opportunities. We dive into why you should be giving these individuals the opportunity they deserve and how they can significantly impact your business.
What is the International Day of People with Disabilities?
The International Day of People with Disabilities aims to increase awareness about disability issues. It will also help to gather support for the rights, dignity, and well-being of disabled individuals. People with disabilities are an integral part of society, representing a substantial portion of the world's population.
Many people view disability as someone else's problem and may choose to do away with them. People with disabilities are often victims of both these factors and more, which is why they need your help to raise awareness about what it's like to be faced with this obstacle.
Many people look at others' hardships and misfortunes as something out of their control. Still, you can make a difference in someone else's life by raising awareness of the difficulties people with disabilities face. People are our most significant resource, so whether you have a disabled loved one or know someone who does, you shouldn't hesitate to participate in activities to help bring awareness to the community while helping your friends embrace their strengths.
The International Day of People with Disabilities is not only an opportunity to raise awareness about these complications, but it is also a chance to highlight the strengths of the disabled community while making a positive impact on their lives.
You're Invited To Celebrate People with Disabilities Every Day!
While the International Day of People with Disabilities took place on December 3, it's doesn't mean the celebration stops. We encourage you to make a habit of promoting the rights and well-being of all people with disabilities. They are an integral part of society, and their contributions should be celebrated every day!
There is still a common misconception that people with disabilities can't contribute to the workforce. If you hold such belief, you may want to change it. People living with disabilities want to join your team and make a difference, so join us in celebrating them.
The Benefits of Adding People With Disabilities To Your Team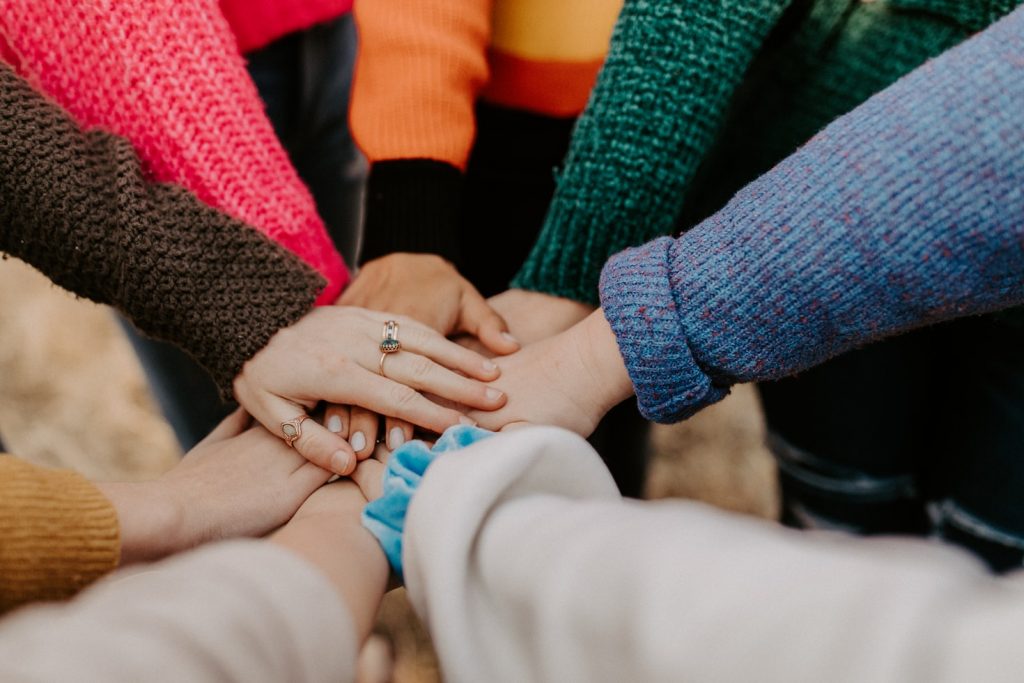 Most people think of disabilities as a limitation, but that could not be further from the truth. They are talented individuals who bring the same skills and values as anyone else. Adding these unique people to your team can positively impact their lives and yours! Below are more benefits of working with people with disabilities:
Great Employees
They make great employees for a variety of reasons. People with disabilities possess exceptional focus and attention to detail, incredible customer service skills, and a desire to be part of something larger than themselves. At Amplify, our success is driven by our team of adults with disabilities, and we could not provide our clients with the highest quality of results without their hard work.
Incredible Customer Service Skills
According to the United States Census, about one in five people living in the U.S. has a disability. They make up the largest minority group in America, and this means they are part of your customer base whether you know it or not. Identifying their strength and including them in your customer service team will go a long way to boost their morale, contributing significantly to your company's growth.
Incredible Attention To Detail
Disabled individuals are often hyper-aware of how they fit into society.
People with disabilities will notice discrepancies and problems that people without them may not even consider an issue, which makes them incredible employees when it comes to preventing mistakes.
Desire To Be Part Of Something Larger
The people in this community don't want to be left out of the workforce; they want to contribute to society in ways that everyone else does. They want to be a part of a larger group striving toward a common goal, which is why they want to join your team!
Contact Amplify To Help Use Raise More Awareness
Contact Amplify today to help you create more awareness about people with disabilities in your community.
People with disabilities make incredible employees, and they deserve the chance to work alongside the rest of your team. They want to be part of something larger than themselves, so show them that you're willing to give them a chance by hiring them!
Let us be your gateway to finding committed employees amongst individuals with disabilities who have the skills to help your company grow!