Show solidarity with people with disabilities. Here are a few ways to show you how.
Champion disability rights. The Society Diversity of Children Foundation says that you are responsible for speaking up against ableism and ableist language. Community growth is only achieved by empowering minority groups without a voice.
Face your bias. Start with your vocabulary. Society has normalized language that attacks, and as a result, some language is used casually. For example, individuals may say, I'm so OCD. This sentence may deemphasize or trivialize the reality of the disorder. Shifting disorder descriptors more positively may encourage more support and lessen feelings of marginalization.
Don't baby. Infantilizing adults or talking to them like children, making gestures including tilting your head, smiling too much, and even pinching cheeks can feel humiliating. Adults with disabilities must deal with this behavior daily. One expert uses this example: Don't forget that someone 35-years-old has 35 years of life experience; they have extensive wisdom and knowledge that 5-year-old children do not. Be mindful of treating adults like children– be patient and don't rush. Be respectful of people's speech devices and abilities and never address a caregiver first if the conversation pertains to them. You can imagine that being treated equally and respectfully is essential.
Validate struggles. Instead of gaslighting, try validating hardships that adults with disabilities experience. Try this phrase: I understand your struggle. Is there anything I can help you get done? Strive to create an experience of ease and respect.
It's never too early to encourage education. Children can always be allies. Reading books that present a more inclusive community may be helpful. A study at the New Brunswick Department of Education revealed that "children with varying abilities perform stronger and are better motivated to learn when surrounded with accepting children." Inclusive classrooms benefited all children and resulted in strong friendships and a better acceptance of differences.
Show business love. Consider supporting businesses owned or run by adults with disabilities. Don't know where to start? Google can help you locate your next coffee shop target, and new retailer finds. Although neurodivergent adults have proven to be superior critical and creative thinkers, 85 percent of college grads who have autism are unemployed, according to Vox Magazine. People with disabilities are underpaid and/or denied employment altogether, so many individuals start their businesses.
Be accessible aware. Living in a world designed for non-disabled people may be exhausting because the fight for inclusion is constant. Don't take your privileges for granted. Please do not ask people why they need accommodations because not everyone is comfortable sharing their medical histories. Have empathy, and advocate for inclusive spaces!
Understand a person's disability doesn't define that person, but it may be an important part of their identity.
Although the Americans with Disabilities Act is not new, Americans have work to do to be more supportive and inclusive. But not all is wasted. Education and constant reminders of bias can strengthen the alliance muscle.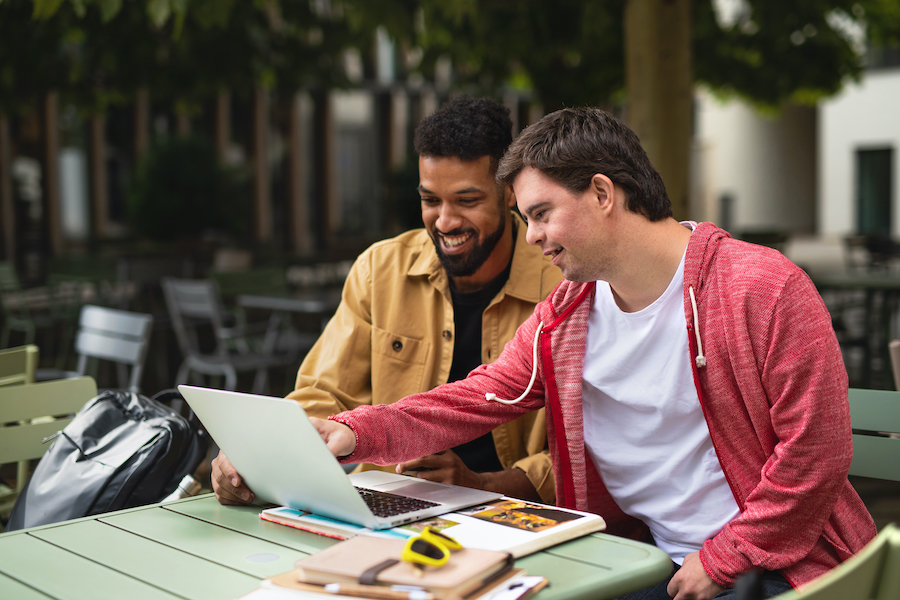 Amplify's mission is to provide opportunities and support to people with disabilities to maximize their quality of life, earning potential, and social skills. We have a competitive packaging and assembly plant and a secure document destruction company to support our operations. Our company operates within 70,000 combined square feet of warehouse and office space in the Dallas-Fort Worth area.
Please reach out to discover more about the services we provide. Working with Amplify is a great opportunity to support the community while benefiting from our competitive pricing structure and excellent quality of service.